Believe & Read
Advancing student literacy from page one
Reading is the foundation for educational success and life opportunities. In the early grades, students learn to read. By the third grade, they are reading to learn. Yet, 60 percent of all American students are not reading at grade level by the third grade! The average number of young struggling readers in our Catholic schools is closer to 20 percent. While this is certainly better than the national average, this is not good enough for us. 
Click here to download more information.
We have found a solution to this challenge. It's a partnership with Groves Academy, a national expert in reading instruction, and Cretin-Derham Hall Catholic High School. We call it Believe and Read. It is a three-year program that transforms literacy instruction through outstanding professional development and teacher coaching. One of the things we like best about Believe and Read is that it helps launch ALL students to the next level, in addition to helping those who struggle.
In the first two years of the pilot, every student was reading at or beyond grade level by year two. The most recent results show the continued impact on young readers: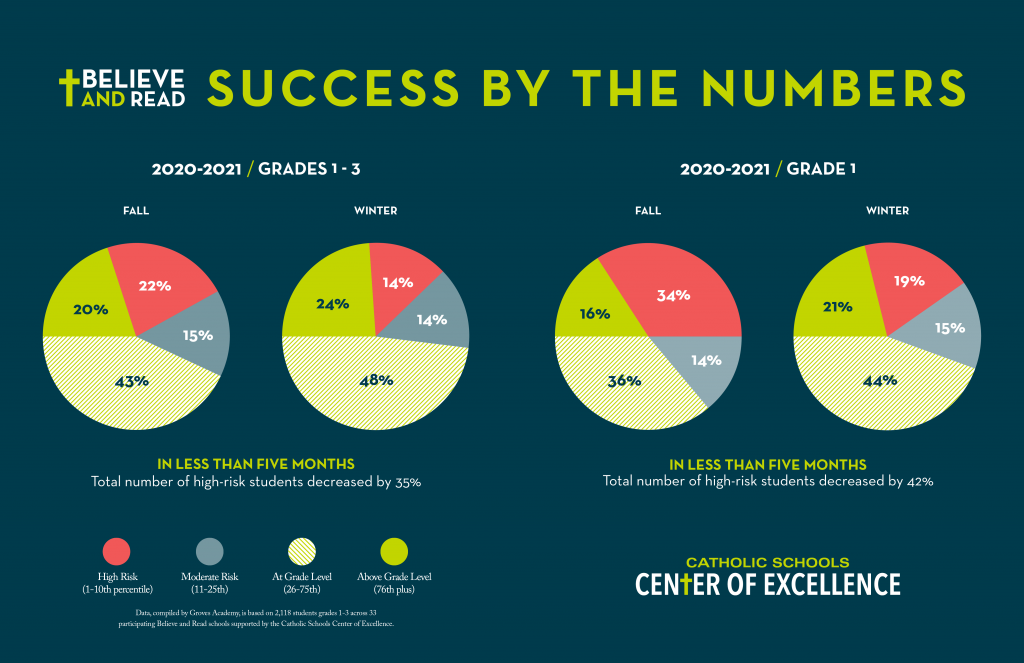 Join us in supporting lifelong readers!
Help students like Henry!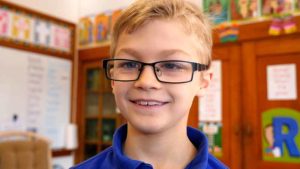 Henry, now a fourth-grade student at Holy Spirit Catholic School in St. Paul, struggled with reading.
"Upon entering first grade, Henry struggled with basic reading concepts," said his mom, Meg. "Even tackling simple readers was a battle."
Fortunately, Henry was the beneficiary of Believe and Read.
"Through the initiative, my son is now a proficient reader. He even writes his own stories!" said Meg. "To me, having a child who wants to read and write in his spare time is the best success we could have gotten."
Here's what parents are saying about Believe and Read:
Participating Believe and Read Catholic schools:
Annunciation | Blessed Trinity | Carondelet | Divine Mercy |  Epiphany | Frassati Catholic Academy | Good Shepherd | Holy Cross | Holy Spirit | Holy Trinity | Immaculate Conception | Mary Queen of Peace |  Maternity of Mary-Saint Andrew | Most Holy Redeemer | Nativity of Our Lord | Our Lady of Grace | Our Lady of Peace | Risen Christ |  Sacred Heart | Saint Alphonsus | Saint Ambrose | Saint Bart's | Saint Dominic | Saint Francis Xavier |  Saint Helena | Saint Jerome | Saint John Paul II Catholic Preparatory School | Saint John School of Little Canada | Saint John the Baptist, Jordan | Saint John the Baptist, Savage | Saint John the Baptist, Vermillion |  Saint Joseph C-STEM School | Saint Joseph | Saint Michael | Saint Peter | Saint Peter Claver | Saint Raphael | Saint Stephen's |  Saint Therese | Saint Thomas More | Saint Vincent de Paul |  Shakopee Area Catholic School |  Transfiguration | Visitation