Peace of Mind
"Then the peace of God that surpasses all understanding will guard your hearts and minds in Christ Jesus."
– Philippians 4:7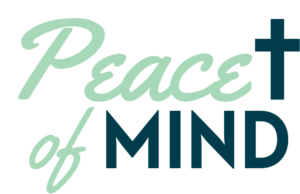 Exacerbated by the pandemic, Catholic school communities are serving students and families who are dealing with anxiety, fear and depression. According to the Centers for Disease Control, one in five students in U.S. classrooms have mental and behavioral health symptoms significant enough to warrant diagnosis and treatment. About 60% of these children don't get the help they need.
But there's always hope.
We launched our Peace of Mind initiative to support Catholic school leaders, teachers, parents and students through practical experiences and effective techniques.
Support mental health and wellness in Catholic schools
How does it work?
In partnership with Twin Cities-based Phoenix School Counseling, Peace of Mind provides resources to Catholic schools to help their preschool-eighth grade students, families, teachers and leaders work through today's difficulties, as well as prepare to handle future challenges. To support the mental health and wellness of everyone in Catholic school communities, Peace of Mind offers:
Live webinars for educators and families

Videos

Presentations

In-person trainings

Resources for students, including books for the school library
The Phoenix team, led by licensed psychologist Dr. Jules Nolan, helps teachers and parents learn prevention methods such as fostering students' social and emotional learning (SEL). Research indicates that age-appropriate SEL skills are better predictors of positive outcomes for students than are IQ, class rank or grades in school (Collaborative for Academic, Social, and Emotional Learning). Emotional intelligence – being able to recognize, understand, label, express and regulate emotion – predicts not only good mental health outcomes, but also achievement in school (Yale Center for Emotional Intelligence).
Peace of Mind Partner School Initiative
Twenty-one Catholic schools comprise our Peace of Mind Partner School Initiative, and we work to add more schools each year. These schools benefit from:
One additional day per week of services from their counselor on site
A Peace of Mind team that receives specialized training to help them provide in-school direction
Grant to host a middle school experience that grows student connections with parents and builds life skills
1:1 consultations available for faculty and staff
And more
Peace of Mind Partner Schools:
Carondelet | Divine Mercy | Good Shepherd | Holy Name of Jesus | Holy Spirit | Nativity of Mary | Our Lady of Peace | Presentation of Mary | St. Alphonsus | St. Bart's | St. Dominic | St. Francis Xavier | St. Jerome | St. John Paul II | St. Jude of the Lake | St. Odilia | St. Pascal | St. Peter Claver | St. Rose of Lima | St. Stephen's | St. Vincent de Paul
LEARN MORE